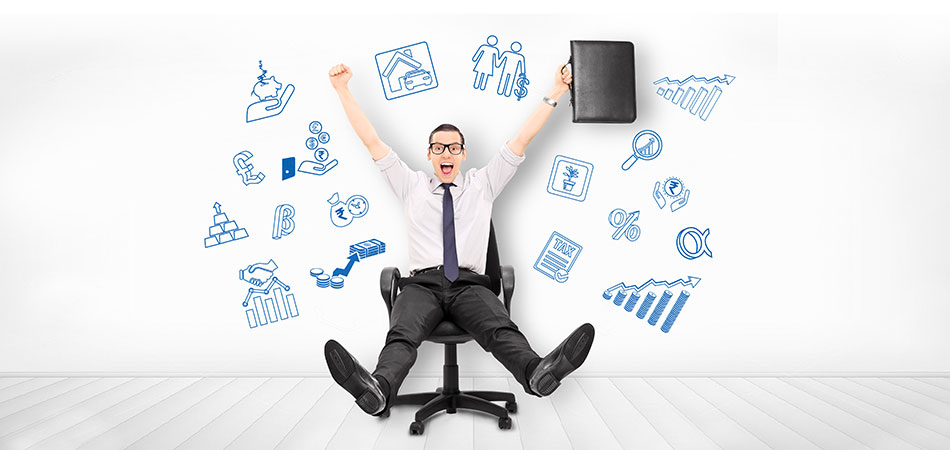 What is CERTIFIED FINANCIAL PLANNERCM?
CERTIFIED FINANCIAL PLANNERCM Certification is a mark of excellence granted to individuals who meet the stringent standards of education, examination, experience and ethics.
One of the most prestigious and internationally accepted Financial Planning qualification recognized and respected by the global financial community.
The Certification gears career aspirants and existing financial intermediaries for giving comprehensive financial advisory services to individuals and make a satisfying career in the financial services industry.
Financial Planning Standards Board (FPSB) of India is the principal licensing body that awards CFPCM Certification in India through an agreement with FPSB Ltd., Denver, USA.
Why do I need to do CFPCM Certification Program?
Helps you gain expertise in Financial Planning.
Gives holistic view of all aspects of Financial Planning viz; Insurance Planning, Retirement Planning, Investment Planning, Tax & Estate Planning.
Enhanced Career & Employment opportunities as the certification provide professional recognition in more than 23 countries worldwide.
How to earn the CFPCM Certification?
There are 2 pathways for achieving the CFPCM Certification and the educational qualification required for each is different
A. CFP Regular Pathway
i. A Candidate registered under the Regular Pathway must be HSC/12th pass at the time of enrolment.
ii. He/She must pass the 5 examinations either through self-study or through training support from any one of the FPSB India's approved education providers.
CFP Challenge Status Pathway
i. A Candidate registered under the Challenge Status Pathway must be a CA/Intermediate Level, CFA (US), ICWA, CAIIB, CS, LLB, PhD, M. Phil, PG, Licentiate/Associate/Fellowship of Life Insurance, Actuary, FFSI & FLMI from LOMA, Civil Service Examinations by UPSC.
How to enrol for the Course?
Step 1: A Candidate needs to register on the FPSB website for the course.
Step 2:  A Candidate also needs to register on the NSE website and obtain a NCFM number which is required to be mentioned in the FPSB registration form.
Step 3: Pay the fees online/offline and submit the following documents:
Signed Student Registration Form
Demand Draft if Opted
Qualification Documents
Proof of Identity
Photograph
What are the Exam Modules?
Introduction to Financial Planning (No Separate Paper. 20% weightage in each of the following module)
Exam 1: Risk Analysis & Insurance Planning
Exam 2: Retirement Planning & Employee Benefits
Exam 3: Investment Planning
Exam 4: Tax Planning & Estate Planning
Exam 5: Advance Financial Planning
Exam 1 to 4 – Multiple Choice Questions

77 Questions divided in 5 Sections
Total Marks – 150 (20% from Introduction to Financial Planning)
Time – 2 hours

Exam 5 – Case Study based Multiple Choice Questions

30 Questions between 2 case studies
Total Marks – 100
Time – 4 hours
Enrollment Fee with FPSB, India : 12000/- (Inclusive of Tax)
Examination Fee Paper 1 to 4 : 3000/- (Inclusive of Tax)
Examination Fee Paper 5 : 6000/- (Inclusive of Tax)
CFPCM Certificate Annual Membership Fee : 6000/- (Inclusive of Tax)
Financial Calculator – Casio FC 200V (Cost 2000/- approx.)
175+ hours of classroom training.
Focus on practical & concepts based learning with real life scenarios.
Personal attention provided to students as we have limited batch size.
Group projects & activities conducted to give hands on experience of Financial Planning.
A special 8 hour session for candidates from the Non-Finance background named "World of Finance" to get acquainted with the basics of finance.
Fortnightly topic wise tests to check the understanding of concepts.
Doubt solving sessions.
2 mock exams after each module based on the actual exam format.
Full Time Faculty Support.
Training delivered by Qualified CFPCM.
"NO FORMULA MUG UP" methodology, wherein emphasis is given on the concepts and logic behind the formula.
Whatsapp Mobile Notes and Concept Posters/Infographics for effective learning of important concepts.
Question Bank of more than 2000 questions with detailed solutions.
Internship & Placement Assistance.
Financial Plan Construction on Excel.
Guest Lectures by Industry Experts & Professionals.
The classroom training is currently conducted in Pune, India only. For more information about the classroom training, contact us on +918888077722( 9AM-9PM IST ) or admin@fintreeindia.com .
The online course can be purchased by clicking on the link below:
Buy CFP online courseCFP New Syllabus Pattern