CFA® and FRM® Training in Bangalore
Building on the great success in training CFA candidates in Pune and Mumbai and over 10,000 candidates since our inception in 2012, we are glad to announce the beginning of FinTree training, now in Bangalore! Our trainer and Chief Learning Officer Mr Utkarsh Jain will be conducting live sessions, which will be broadcasted to you using the best of cutting-edge technology. We provide unmatched quality in learning every topic, study-session, reading, and learning outcome statement in the FinTree CFA Course.
 The live training sessions by Mr Utkarsh Jain will be broadcasted in real-time to you every Sunday from 8 am to 1 pm at our FinTree center in Koramangala, Bangalore.
 You will be able to raise queries to Mr Utkarsh Jain during these sessions.

Out-Of-the-box Learning
The dynamic approach to learning we employ helps you master you study content for more than just an exam and takes you into the practical dimension, which is a learning style second-to-none

Multi-dimenSional Perspective
Our classroom sessions are invigorating as professionals, students, industry experts, interns, and individuals from diverse backgrounds bring a fresh perspective into the classroom session.

Develop Pragmatism
Every session brings a distinct taste as our trainers bring real-life scenarios and happenings in the realm of finance to ensure that your awareness runs beyond the theory in the books.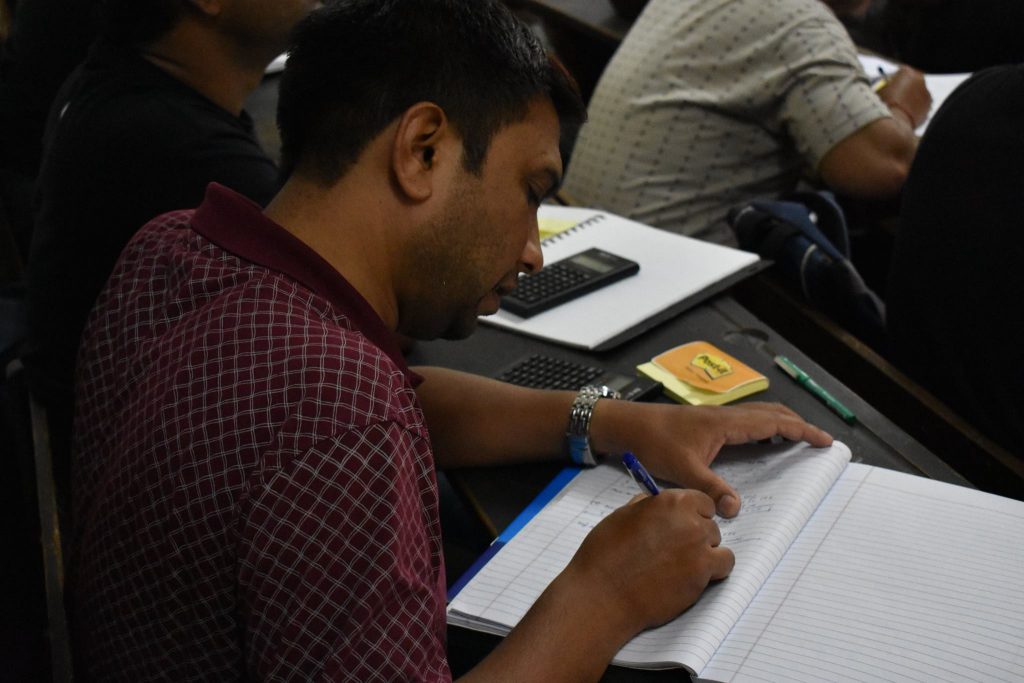 We know about your hectic schedule. We also know the only way you truly understand a subject is by practicing it in a real environment. This is why we've set a weekly test every week and full Mock exam exercises, questions and challenges.
If you wish to speak to us, please call +91 88880 77722 and we will be glad to assist you with your queries.