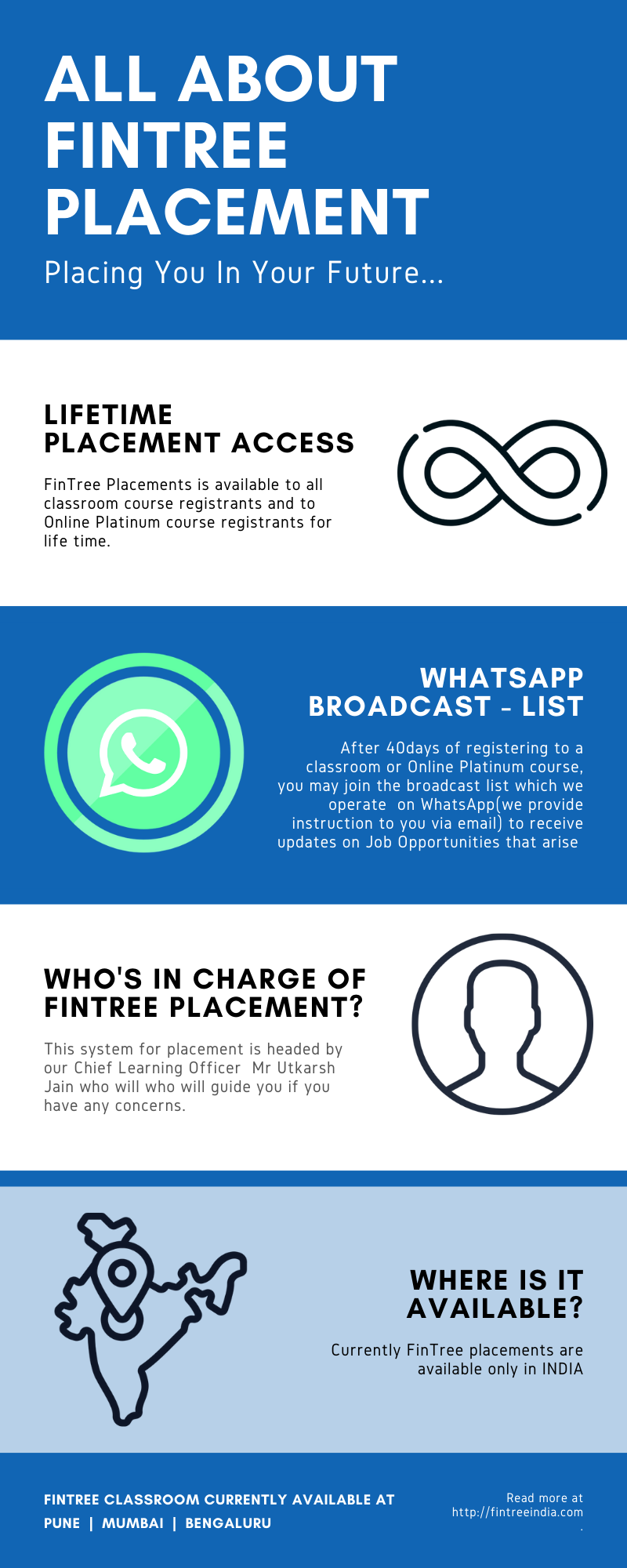 While nothing beats the feeling of passing your exams, nothing parallels the experience that one obtains when hustling in the industry. We understand the significance that this experience holds, and have thus made it our top priority to help you get a foot into the finance industry.
Some of the firms that we place individuals in are:
BNY Mellon
Copal Amba
Standard Chartered
CARE Ratings
Deutsche Bank
SG Analytics
Credit Suisse
Infosys
and many more…
Since inception, we have expanded our network across individuals and companies to better facilitate the process of placement.
The Dynamic of Placements
Our strength are our students!
Over the last few years, we have maintained and built a strong industry network, by connecting with our alumni and current program participants.
Our placement team purely leverages these contacts to generate opportunities for our program participants. FinTree program participants* have lifetime access to FinTree Placement services.